M A J E S T I C P R I D E C A T T E R Y
Bengal Kittens and Cats for sale
Jewelspride Caliente X Majestic Pride Meadow Brook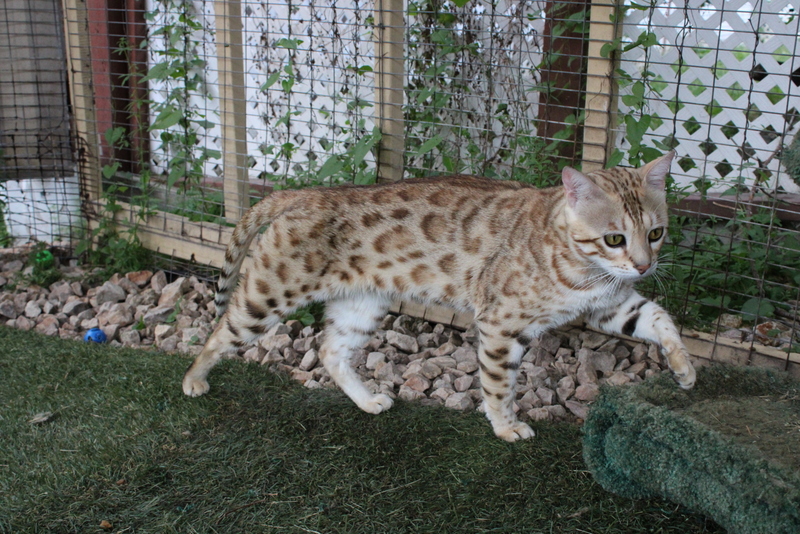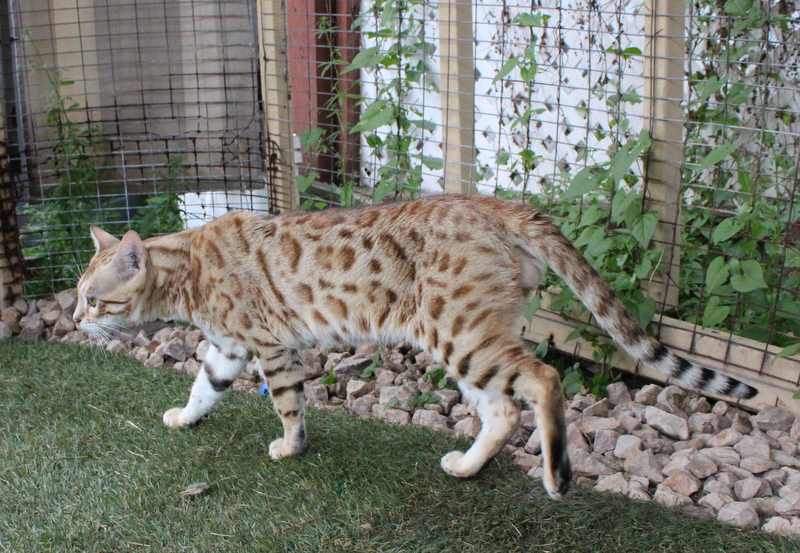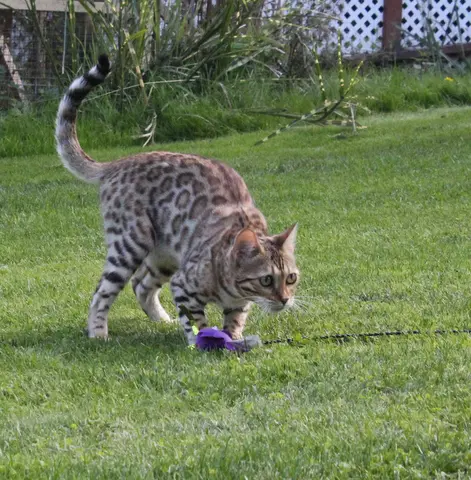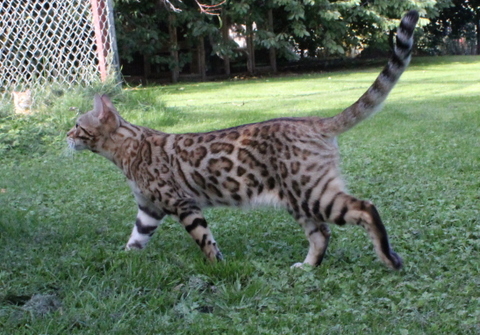 I have two wonderful Bengal boy for sale.  These kittens have been handled daily and do not seem to have much fear of anything all they really know is lots of love.  They have the beautiful sought after pure whited tummy with black Bengal spots.  There Rosettes are evenly placed with wonderful flow.  They still have some of their Baby camoflash coat which is changing every day as they grow older.  They are beautiful boys full of love and lots of energy to play and romp.  I love their heads, eyes and expression. They are babies full of energy to play however they also will sit on my lap purring a beautiful kitten song giving, kitten kisses.  All my kitten come complete all that comes with them is on the about us page.  This means you not only are buying a beautiful kitten, they will come with all the expensive, vet work already done, they also come with a good airline approved Crate, 6 weeks trial pet insurance, and some training instructions.  The litter is registered with International Cat association.  All you have to do is love them!
Leopardstrail Rhinetone Cowboy X Majestic Pride Ritzy Chick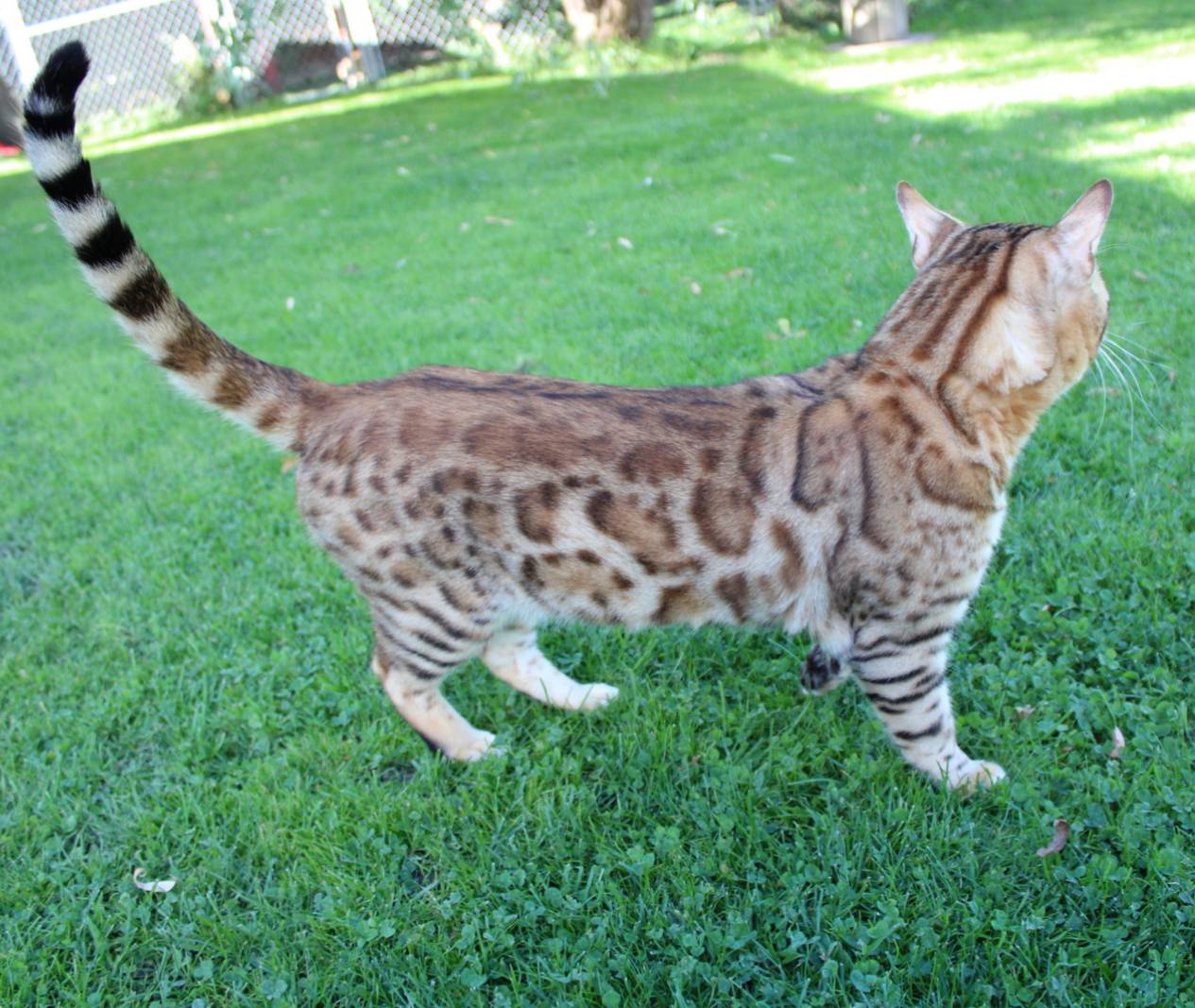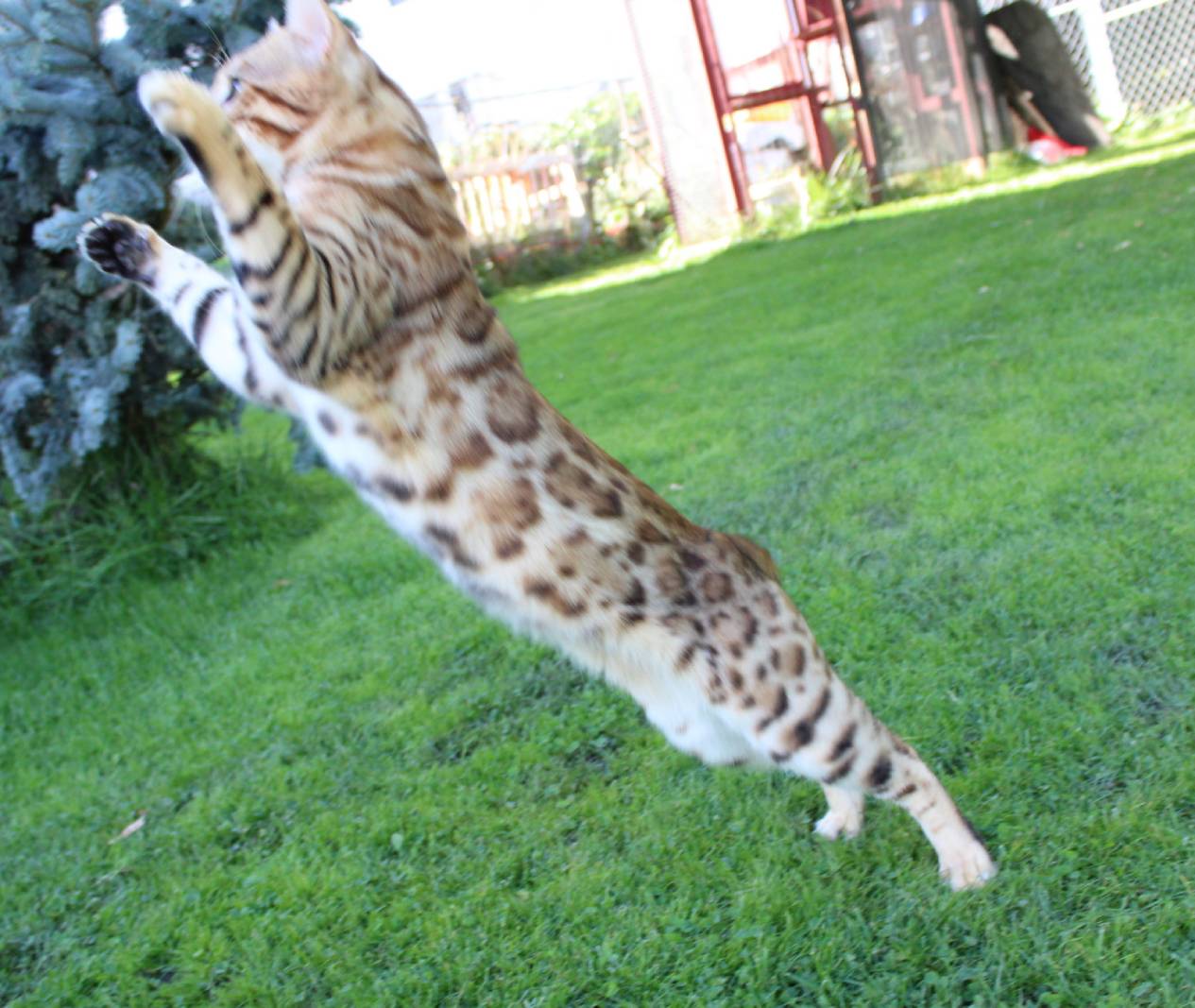 I have a beautiful marble kitten for sale at this time. She was born May 12, 2022.
I have been busy creating a new web sight which is the only reason I still have her.
She has had lots of love, lap time and purrs when she is picked up. If you look at the kitten page where you can see her playing having a grand time, a place filled with all sorts of adventures every day. Socializing is very important to all babies, it gives them a great start. She is ready to go to her new home.
You are more than welcome to come and see her!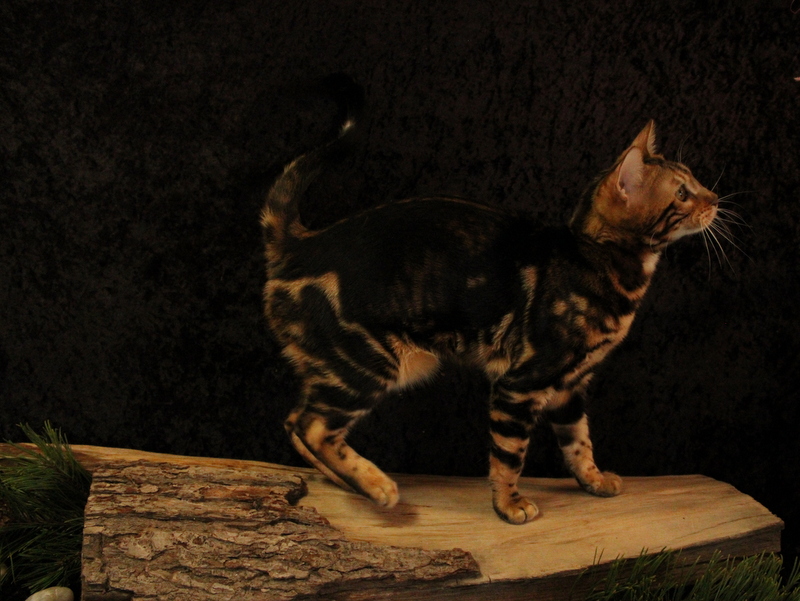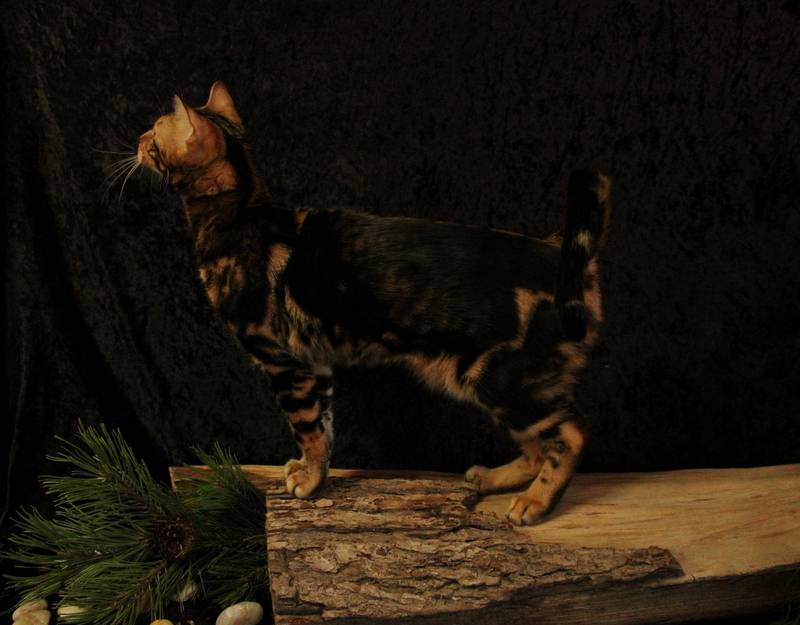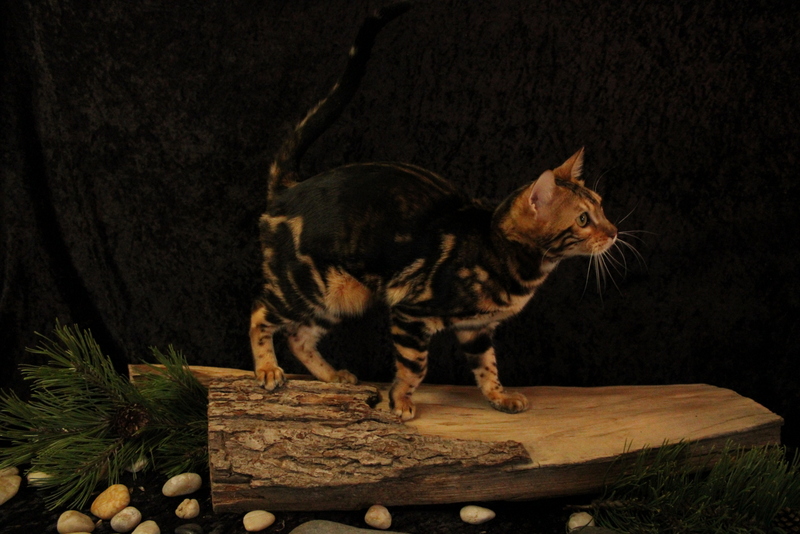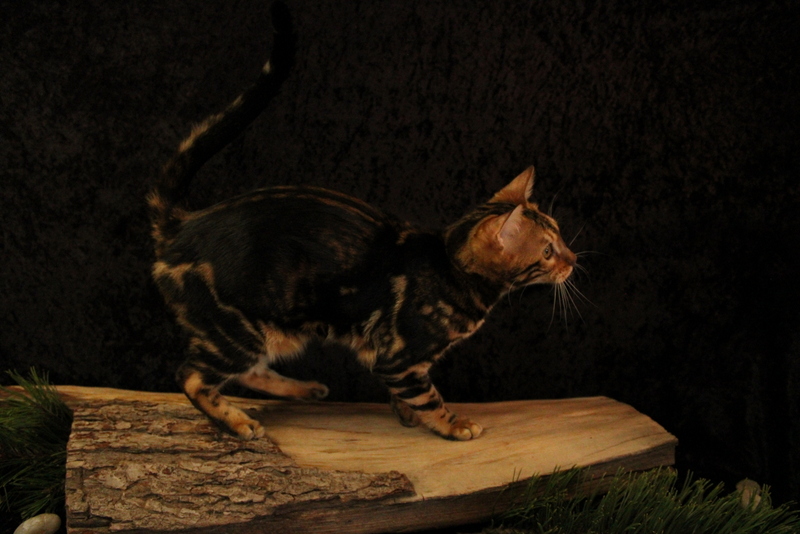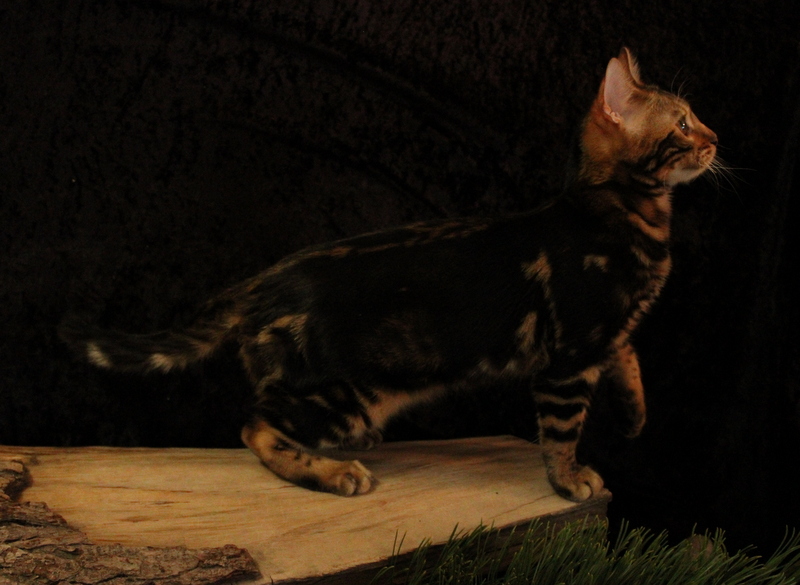 This girl is available and is she ever beautiful.  She is what we in the Bengal world call a marble Bengal.  Marbles start out quite plain and as they grow so does the beautiful pattern!
The light markings are filled with small rosettes, freckles and even dramatic rust color like she has on her shoulder. This really stands out against her darker background and very shiny coat. This gives her and other marbles a terrifically exotic look.  Even on her legs the spaces between the black stripes are filled with either tan or Rust.  Her tan paws are adorned with little black freckles! I love the swirls of color over her body not to mention the racing stripes and diamonds with little rosettes in them that run down her back.  each marble is different than the next.  Unlike Rosetted kittens marble take time to get their unique look and it can be really fun to watch them change as they grow!
She has the gentlest way about her!  She loves to have lap time which she gets every day and rewards me with happy purring! Her coat is so very soft, much softer than most cats.  She will become some ones dream cat; I am sure.
Next is the next set of pictures.
Majestic Pride Tasu Gold x Majestic Pride Bling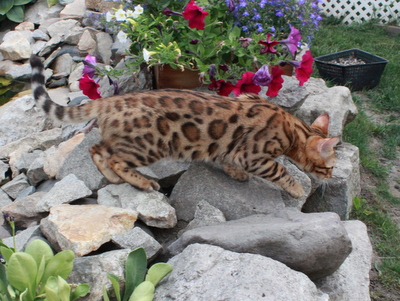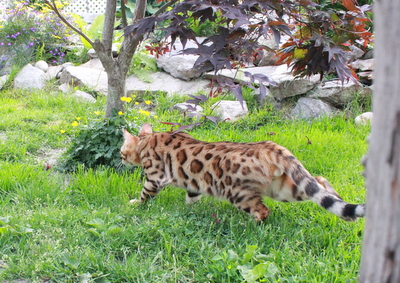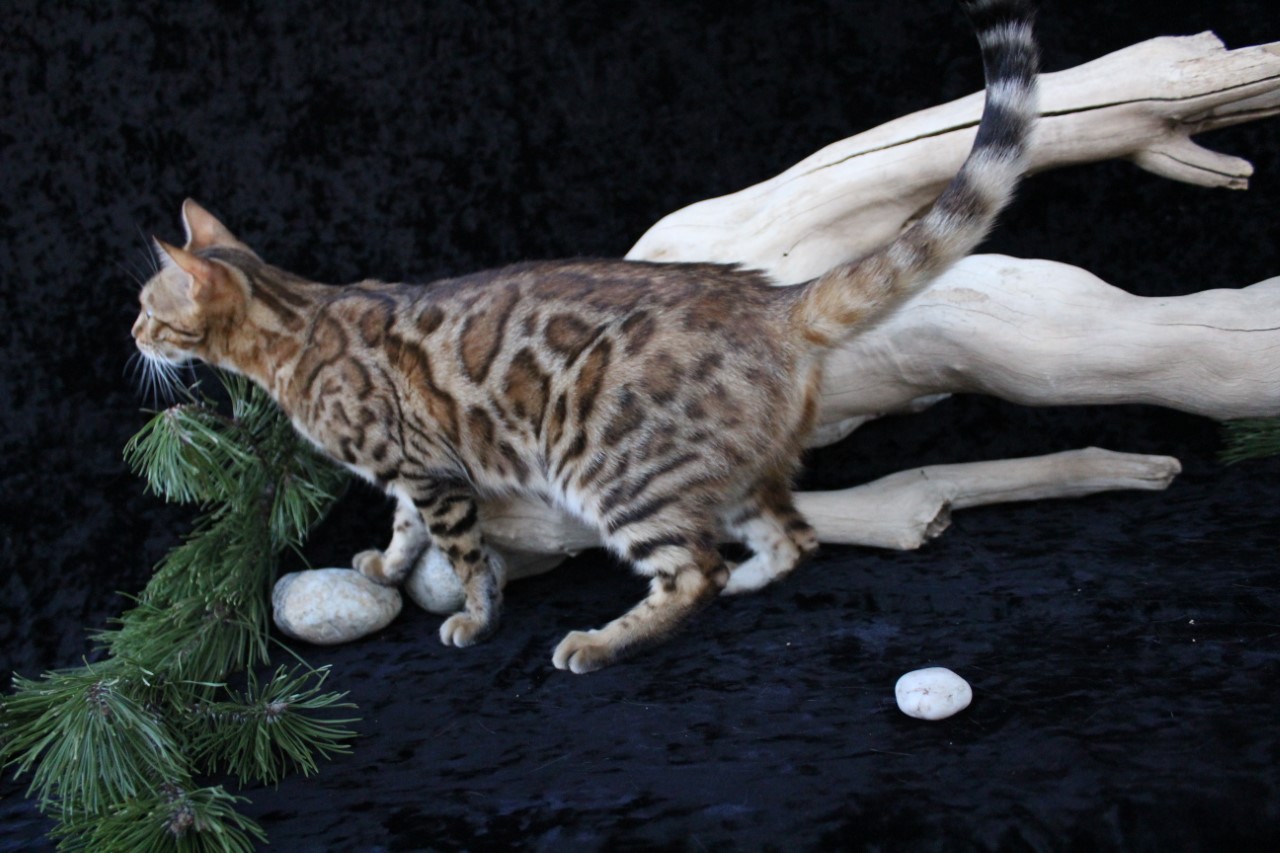 This little girl has a way different personality, she loves as well the lap time and especially loves me to scratch her under her chin.  However she likes to run and play and be full of fun.  She will, once she is finished growing have just as lovely pattern as the marble girl above.  She is out of a litter of two, the boy has been sold.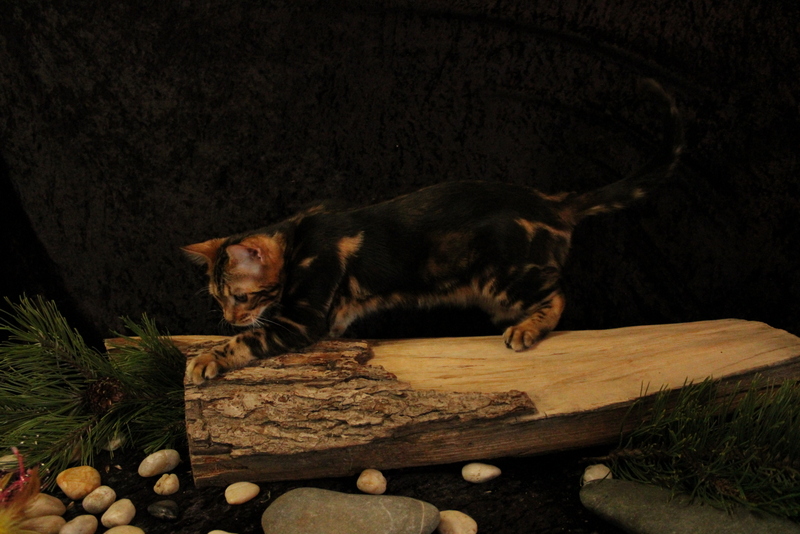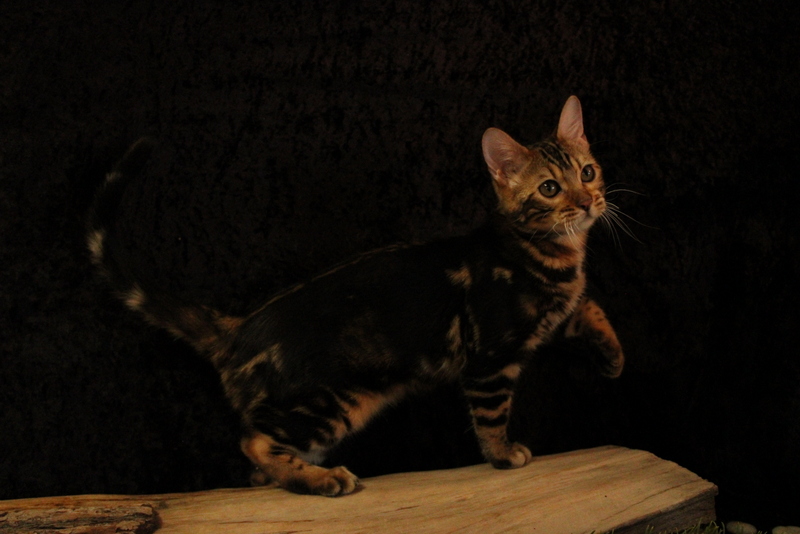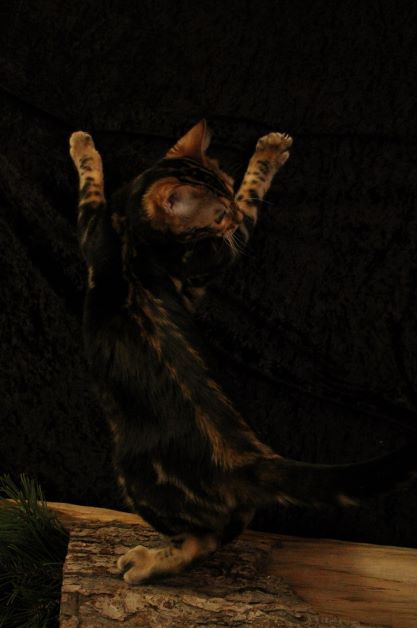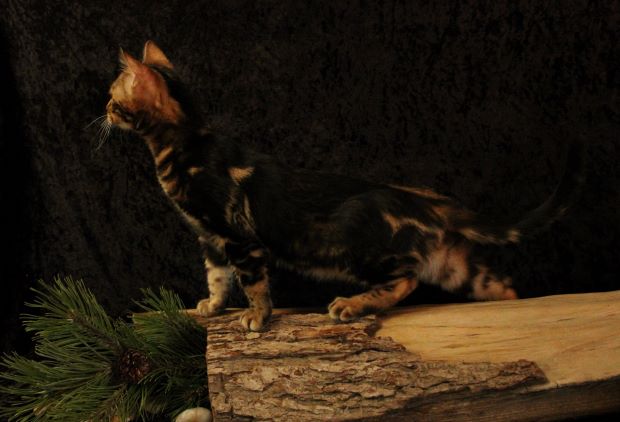 Here is a young cat that came back to me. A family member got terribly sick where she had been placed and they returned her, as they wanted to concentrate on their mothers care. I really love this cat! She's one of the softest cats I have and she's full of love. I enjoy having her here. She is for sale, and I am looking for a special home for her. She is still young and she will not be two till February.